KALEIDOSCOPIC COLOMBIA 🇨🇴
Distinctly Aromatic, Fruit-toned, and Multifaceted
Amp up the joy of every free-spirited and soulful sunkissed moment with our eclectic selection of 5 new Colombian brews, featuring Pink Bourbon, Tabi, and Castillo grown in three of the country's better-renowned coffee-growing departments.
The Natural Anaerobic Pink Bourbon from our friend Luis Marcelino of Aroma Nativo expresses a crisply fragrant, lively, and shimmering sweetness with tasting notes of lemongrass, green apple, and ginger ale. And, the deep character of their Carbonic Macerated Castillo is accented by subtle acidity and sweetness with a tropical twist, with tasting notes of dark plum, berries, tamarind, and bakers chocolate.
The tapered tropicality of tamarind juice and subdued boldness of passionfruit complement the dark cherry and chocolate notes in the Natural Aerobic and Anaerobic Castillo from another friend, Nicolas Ocampo-Maya of Finca Julia.
Meanwhile, from our friends at COFINET, Finca El Topacio Washed Anaerobic Tabi with tasting notes of brown sugar, raisin, apple, and walnut, as well as Luz Helena Salazar's Honey - Yeast Inoculated Castillo with tasting notes of peach, apricot, and milky oolong tea present timeless, refined, and harmonious flavors in the cup.
Help yourself and your best summer buddies stay awake to every wondrous second of this season with these new coffees in your cups! Get them right here, right now… or swing by our roastery in Sharjah real soon!
Why not also sharpen your palate's flavor discernment with an SCA Sensory Foundation course and begin to brew tastier pour-overs with SCA Brewing Foundation?
Cup Profiles Tracking a Transition in Flavor Trends
Not only does this selection showcase a deliciously inclusive spectrum of flavors encompassing the sugary and refreshing, the rich and decadent, and a luscious melange in between. They also signify what our co-founder and green buyer Frederick Bejo has been observing as the eventual transition and redirection of our friends' taste preferences toward cleaner-tasting yet still distinctly aromatic, fruit-toned, and multifaceted coffees.
Find out how to keep up with ever-evolving taste preferences by influencing the creation of cup profiles and quality at the farm level through CQI Introduction to Post-Harvest Processing, Q Processing 1- The Generalist, and Q Processing 2 - The Professional.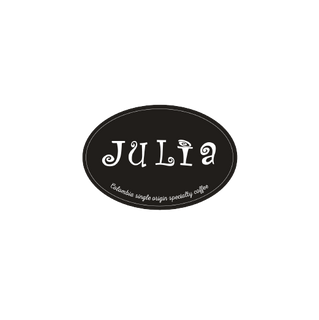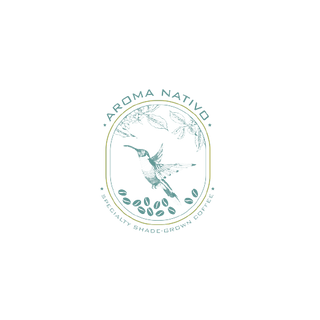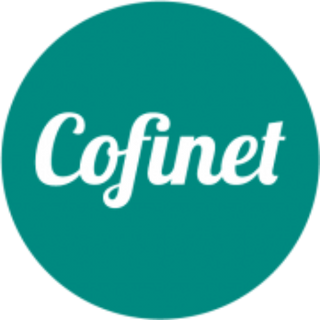 READ MORE:
Luis wholeheartedly diverged from the well-trodden path of a strategic, corporate careerist well-established in a world city to find his place in the world of coffee. 
The yearning to own his time and spend more of his days nearer to nature came while he was living and working in Paris. His love for drinking specialty coffee and the circumstance of his wife having ties in Colombia led him to explore opportunities for a fresh start toward what he believed to be a more fulfilling life they could build from there.
Having been born and raised, and come of age, in the wine-growing highlands of his home country Portugal, he has always had an innate affinity for natural landscapes, a sense of wonder for the bounties of the land, and an inexhaustible curiosity about his part in making the big picture more beautiful.
From 2017 to 2019, he spent two years traveling between France and Colombia to learn first-hand about coffee cultivation, processing, and the export/import trade. As he connected with a few farmers and seasoned producers, his interest in coffee genetics and the intricacies of processing flourished too.
Specialty coffee production at the family-owned and operated farm and processing center, Finca La Julia in Trujillo, Valle De Cauca,started in 2015 with the initial cultivation of the Java variety and soon after, Tabi and Geisha. 
It is led by 2nd generation coffee growers, siblings Nicolas Ocampo Maya, who is hands-on at the farm as the head of operations and finance, and Karo Ocampo Maya, at the helm of strategy and communications. They re-established Finca La Julia to honor their father, the late Octavio, who was the first in their family to enter the world of coffee in the 1990s, with their mother, Angela. 
It was when tragedy struck, with Octavio suddenly passing away in 2002, that Niko truly began his journey as a coffee producer. Karo, who had then been based abroad, was compelled to move back to Colombia. Both took on the responsibility of expediently deepening their knowledge of coffee production and taking the reins of the family business, all the while consulting with their mother, Angela, 
They were then in their early 20s, simultaneously learning about coffee and running the farm.
Cofinet was established by brothers Carlos and Felipe Arcila, whose family history in coffee spans over 80 years. Their dedication to producing and distributing finer Colombian coffees has earned them a reputation as one of the world's renowned, larger-scale coffee distributors. Their long-running success is due to a steadfast commitment to quality and deep concern for and connections with the coffee growers they work with.
The family's willingness to embrace innovative post-harvest processing approaches alongside time-tested methods has allowed them to explore new flavor trajectories not previously found in the Colombian coffee landscape. 
They ventured into innovative processing upon recognizing the benefit of alternative fermentation styles and keener attention to drying parameters in getting coffees to express novel and interesting tasting notes. 
Their application of such techniques on traditional and exotic varieties as well as relatively recent, resilient cultivars like Castillo, have been achieving the desired balance between productivity and cup quality. 
The Cofinet commitment to quality, sustainability, and ethical practices that allows them to produce great coffee goes hand in hand with their dedication to improving the lives of the people in communities where the coffees are grown is a key reason they enjoy high regard in the industry. 
As a family-owned business, their legacy — from the earliest days of sourcing and locally distributing coffee to local exporters until their operations' recent expansion encompassing global distribution — has always been driven by their passion for advancing the Colombian coffee industry within the global market and along with that uplift the quality of life of the coffee-farming families they work with. 
Carlos Alberto Amariles is a coffee grower whose farm, Finca El Topacio, is situated in Genova, the highest point of Quindío, the traditional center of Colombian coffee production. At 1900 to 2000 masl, his coffee trees thrive in the ideal microclimate and produce healthy cherries that contain the optimal components of flavor which are then revealed through thoughtful post-harvest processing. By using alternative methods for two years and counting, he has been able to realize the flavor and quality potential of the cultivars Castillo and Tabi grown on his farm for two years and counting.