Essential Ethiopia 🇪🇹
Guji Uraga & Yirgacheffe Chelbesa 
Quench your cravings with quintessential flavors of specialty coffee
New to specialty coffee, only starting to learn what you like? Or a long-time lover, happiest returning to surefire favorites?
Whichever you are, these traditional, natural-processed Ethiopian additions in our Specialty Selection may just be the coffees to fill your cup — and make you smile, sip after sip.
Both work great as Espresso and Milk Base.
Guji Uraga Haro Wolabu from Oboleyan Coffee Export reveals a delectable caramel character rounded out by subtle fruit overtones.
Yirgacheffe Banko Chelbesa from EDN Ethiopian Coffee Exporters expresses tropical sweetness with gently crisp and tangy fruit highlights, tempered by soft berry acidity

Learn to pull on point spros with our brew guide and at an SCA Barista class.
What the Natural Process Demands
The critical challenge of natural processing lies in enabling only the desired flavors to develop in order for a high level of quality to be achieved. To do this, it is necessary for the lots to include only healthy, ripe cherries. Further, the cherries must dry evenly until the target moisture level is reached in a process that takes between 10 to 12 days, depending on the weather.
Facilitating both requires the keen attention and careful manual labor of the farmers who select and sort the cherries, and the washing station workers who monitor the moisture levels and carry out tasks like turning the cherries over at regular intervals and covering them with the appropriate material in case of unfavorable weather conditions.
Learn all about post-harvest processing methods here.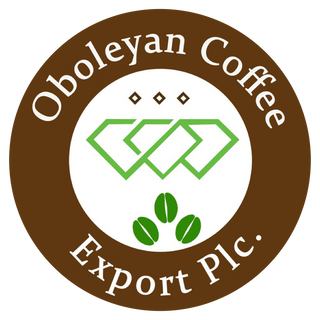 Oboleyan Coffee: Brothers Uplifting Guji Coffee-farming Families
Ethiopia and its coffee farming families stand to benefit more abundantly from the country's inherent advantages as the primordial origin of coffee —invariably blessed terroir;  instinctual, indigenous know-how; and unmatched genetic diversity — once they overcome the various challenges faced by the coffee sector in terms of productivity and premium market access.
Oboleyan Coffee Export PLC, with Tariku Edema at the helm as General Manager, was founded with his four brothers after the government relaxed regulations in 2018 and allowed private entities to increase their participation in the coffee industry. The Edema brothers were, and continue to be, driven by the calling to play a significant part in alleviating the living conditions of as many coffee farming families as their enterprise can reach.
They established coffee processing centers, better known in Ethiopia as "washing stations," in the Guji Zone of Oromia — one of the only three coffee-growing regions recognized by the Ethiopia Cup of Excellence, consecutively in 2021 and 2022 — to afford out-growers in the proximate districts a venue for processing their coffee cherries toward the level of quality acknowledged and rewarded within the specialty coffee world. 
This did not only open up opportunities for increasing the value of and material returns for the farming families' crops but also for augmenting their knowledge base, leading to better cultivation and harvesting practices that would lead to sustainably increased productivity alongside consistent quality.